Submitted Monday, August 11, 2014 - 09:35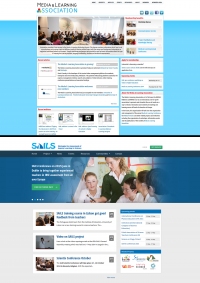 In a few weeks we will have some new videos that are going to be published online. One of these videos is a promo video of the Media and Learning Association. This video will give a short explanation of what the Association does and what it stands for.
Another set of videos that will be published soon are videos that were shot at the SAILS Conference in Dublin last June. Teachers from all over Europe were interviewed to talk about how they implemented the SAILS-project in their classrooms.
Submitted Tuesday, August 5, 2014 - 09:20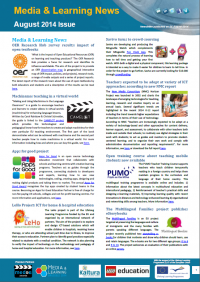 Highlights of this month include an article by Anne McMorrough about her experience in creative use of digital tools in initial teacher education, an article about learning analytics and the use of online video by students by Pierre Gorissen from Fontys University of Applied Sciences and an article by Astrid Ottenheym on the journey of integrating social media and apps in your classroom. Read also the latest NMC Horizon report, anticipations of the Media & Learning Conference programme and many more.
Read the newsletter here