Submitted Tuesday, June 23, 2015 - 15:41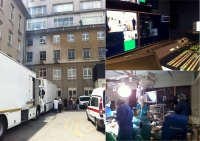 The ATiT team produced a three hour live interactive TV broadcast from three operation theatres at the Lisbon Santa Maria Hospital on Tuesday 16 June 2015 at the occasion of the ESHRE 2015 Annual Congress. At the Fiera Internationale Lisbon, the room was packed with hundreds of viewers to watch and comment live surgeries by world renown endoscopic surgeons. Questions from the audience were relayed directly to the surgeon in the operation theatre making the broadcast a real interactive event.
Submitted Wednesday, June 3, 2015 - 13:56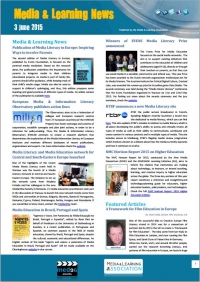 Highlights in this month's newsletter include an article on "A Framework for Film Education in Europe", by Mark Reid, British Film Institute, UK; "Adopting the ideas and technologies of the Maker Movement in schools", by Wietse van Bruggen, Kennisnet, The Netherlands; an article on "Media Meets Literacy Conference in Warsaw", by Sally Reynolds, ATiT, Belgium, and news articles about the series of M&L webinars, Webinar on empowering women in media education as well as a "Publication of Media Literacy in Europe: Inspiring Ways to involve Parents", and plenty of other notifications and announcements related to the use of media in education and training.

You can see the newsletter here.